The fun continues with the car. The trip to the autocross gave me a look into the handling issues with the car. This is the cookbook 240 handling package (poly bushings, lowering springs, billy HD's, IPD bars) - heaps better than stock, but I was having some issues with the rear end getting loose with all the new power. The autocross also showed me that the car understeers at the limit fairly badly. So I've got the worst of both worlds, an understeering front end and a oversteering rear end. The front end pushes and the rear is loose in NASCAR speak.
So, a quick trip to the alignment shop will help out the front as much as I can without doing more modifications. The rear on the other hand was a combination of too much sway bar and the poly bushings in the lower control arm big bushing position leaving me with no roll compliance and no grip. The open differential was also not helping with wheel spin.
So, off to the parts stash I go as I'm sure I've got a LSD that will work (well, Matt said it would). I bought it for a car I don't own (is there a 12 step program?) - now I have an established need. Now, it's a used part that was used for racing. So all bets are off on how good this old Power Lok is going to be. So the LSD will get a rebuild with new clutches and I'll completely rebuild the rear end with all new parts and write a little how-to.
In the mean time, here's the fun parts.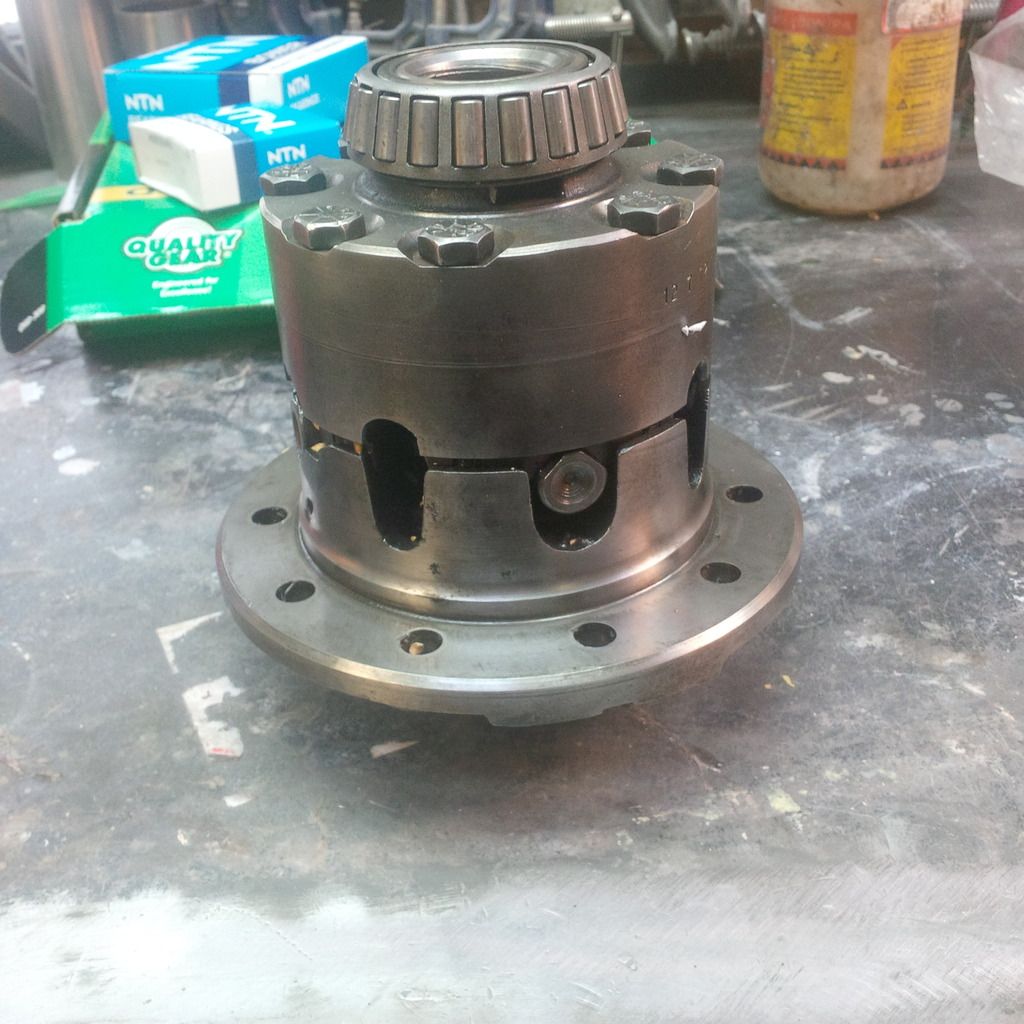 Insides are cleanish. It's full of random goop that will be cleaned.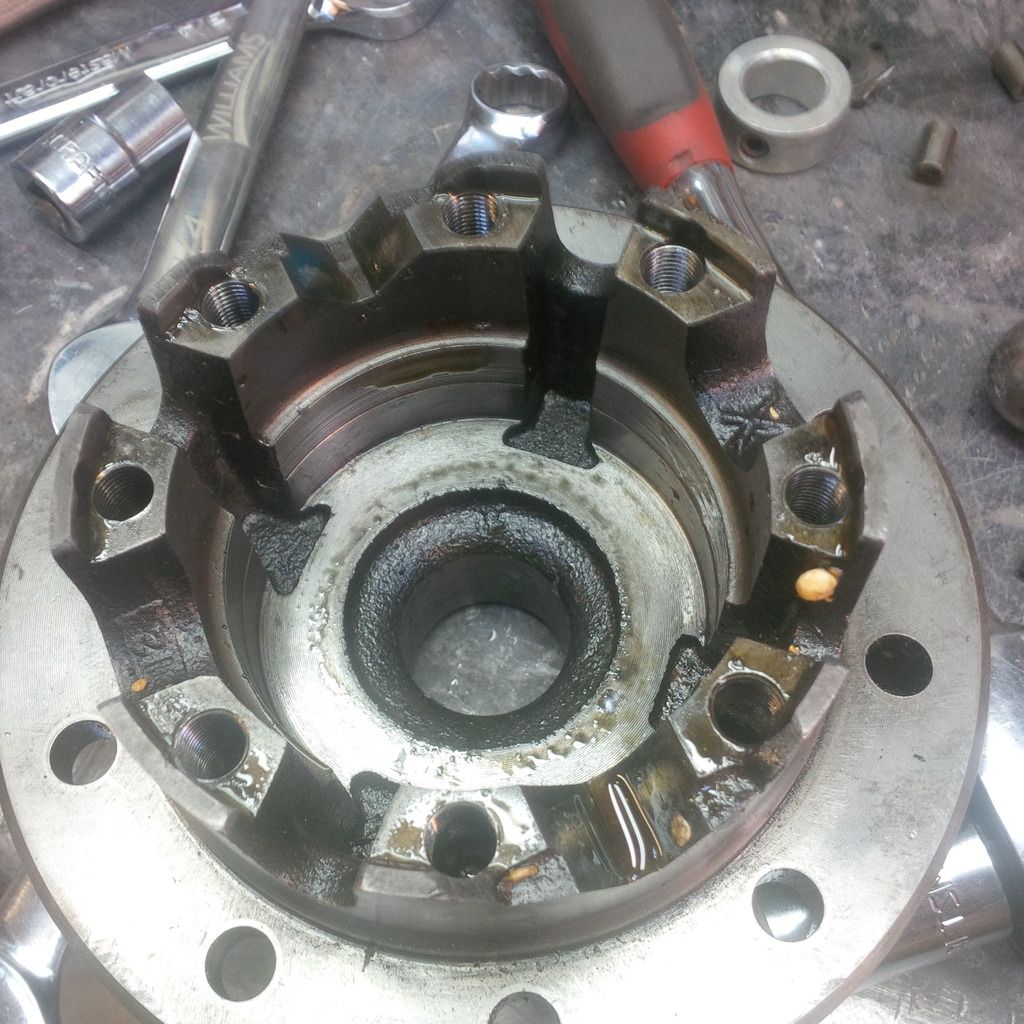 Side gears are in nice shape. Nice goop.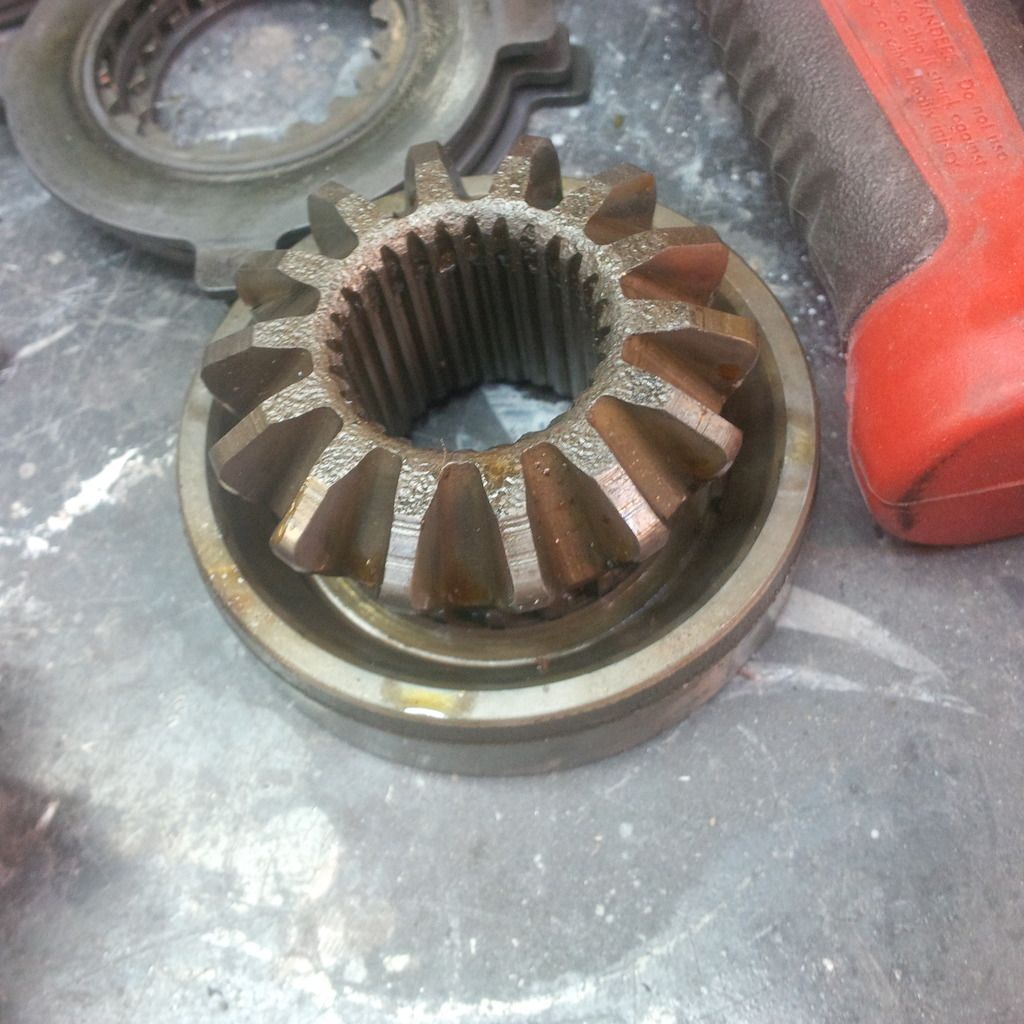 Neither cross shaft (they're mated parts - torque pushes them apart and they lock the clutches) was broken. This is a known weak spot due to the hole. I think the people that brake them are drag racing. They are covered in greasy goop. Nasty.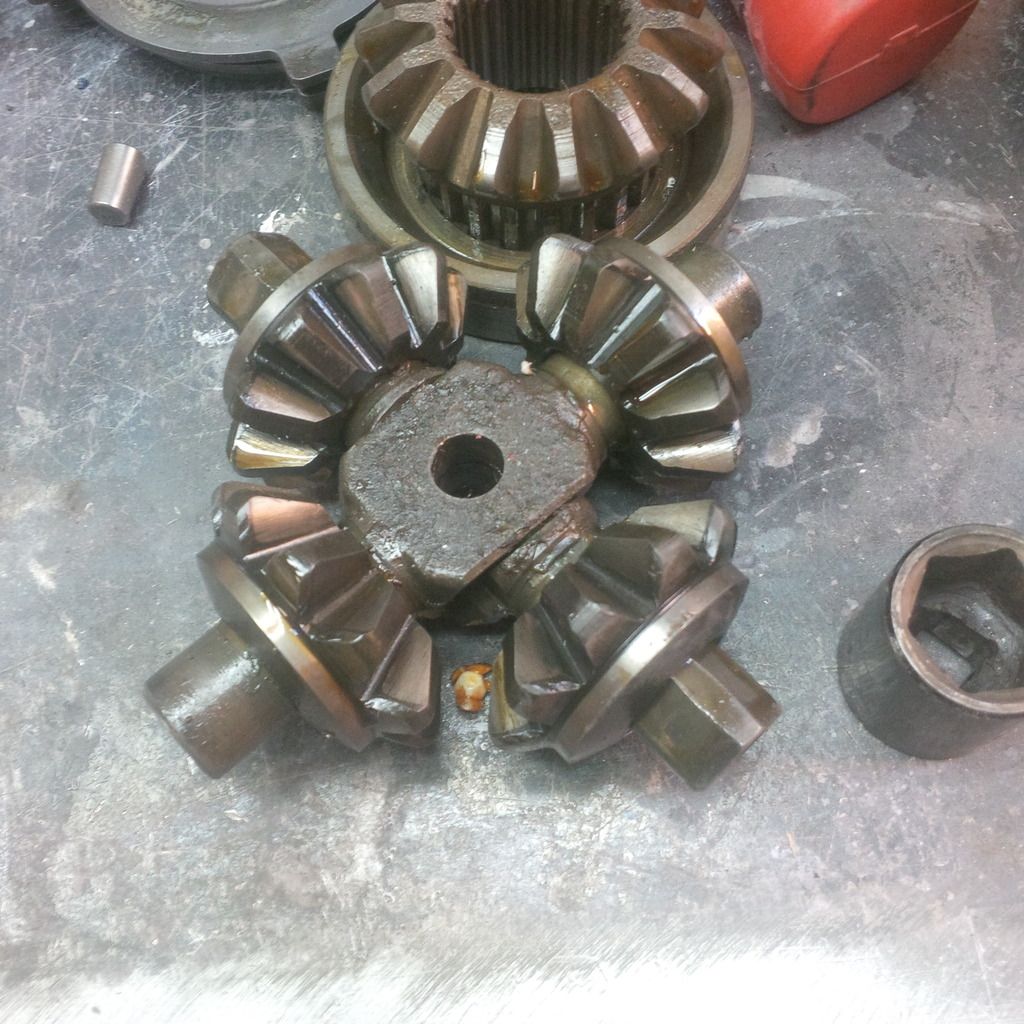 Bearings were pulled (cut the cages, release the rollers, then head the inner race and pull - not easy, but works). I made a set of set-up bearings (honed a set of bearings to fit without pressing them on, so I can shim the carrier properly). Here's the puller set-up.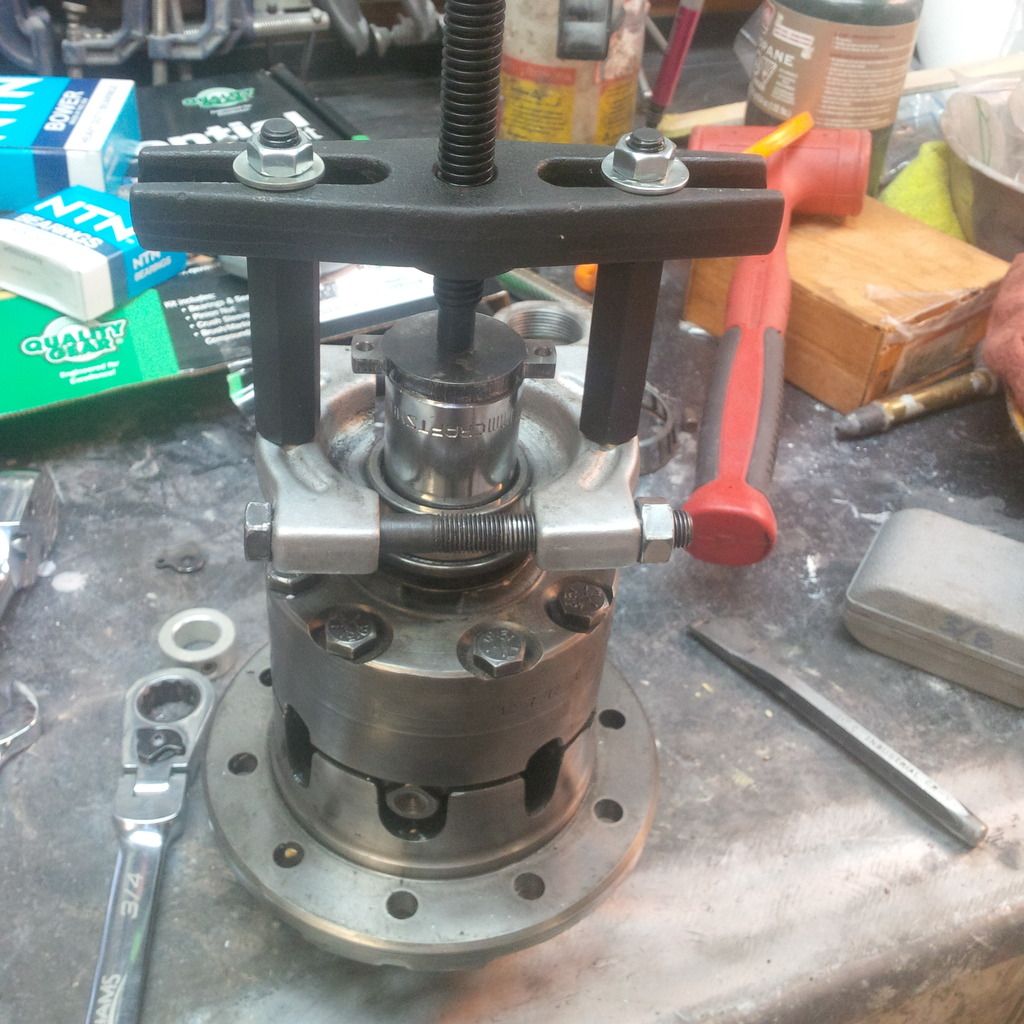 I'll finish this on the weekend/next week. Feels good to do mechanical work for a change.