Working at a fevered pace these days. Tonight's I switched cars to get the struts modified for adjustable coil overs. They are getting a full rebuild with new SKF bearings and seals. I had to get these done and get them in for powder coating.
So here's the process. First a look at my starting point. I'm still shocked at how clean these struts were. Unreal really - not a spec of rust anywhere. NONE. So odd.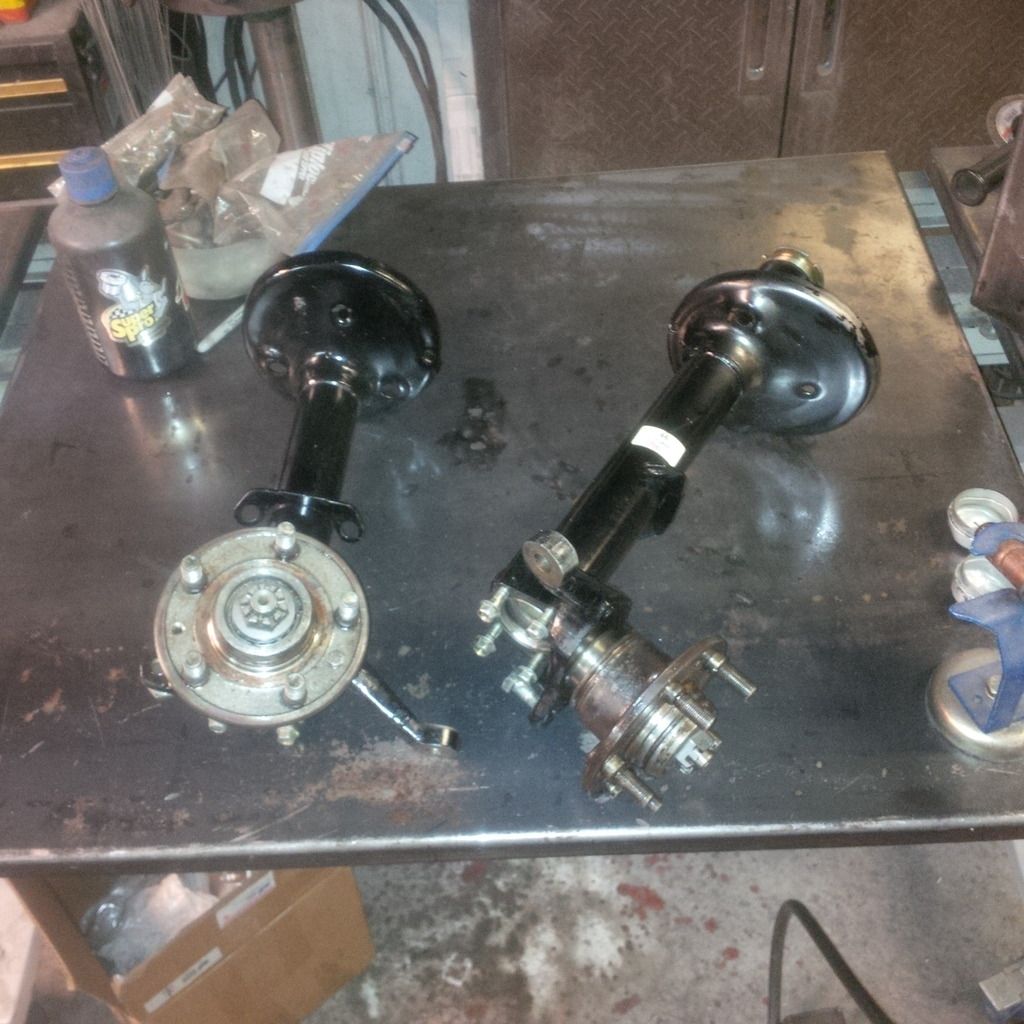 I then pulled them all apart as I'm getting the full thing including hubs coated. Changing the studs out to longer Kaplhenke parts and turning my adapters into spacers on the front for right now. I'll do the rears later.
So here we are stripped a few minutes later.
Now for the hard part - cutting into these perfect struts.
I very carefully ground the weld bead back then used a fine cut off blade to break the weld penetration. Not much more than the odd nick here and there.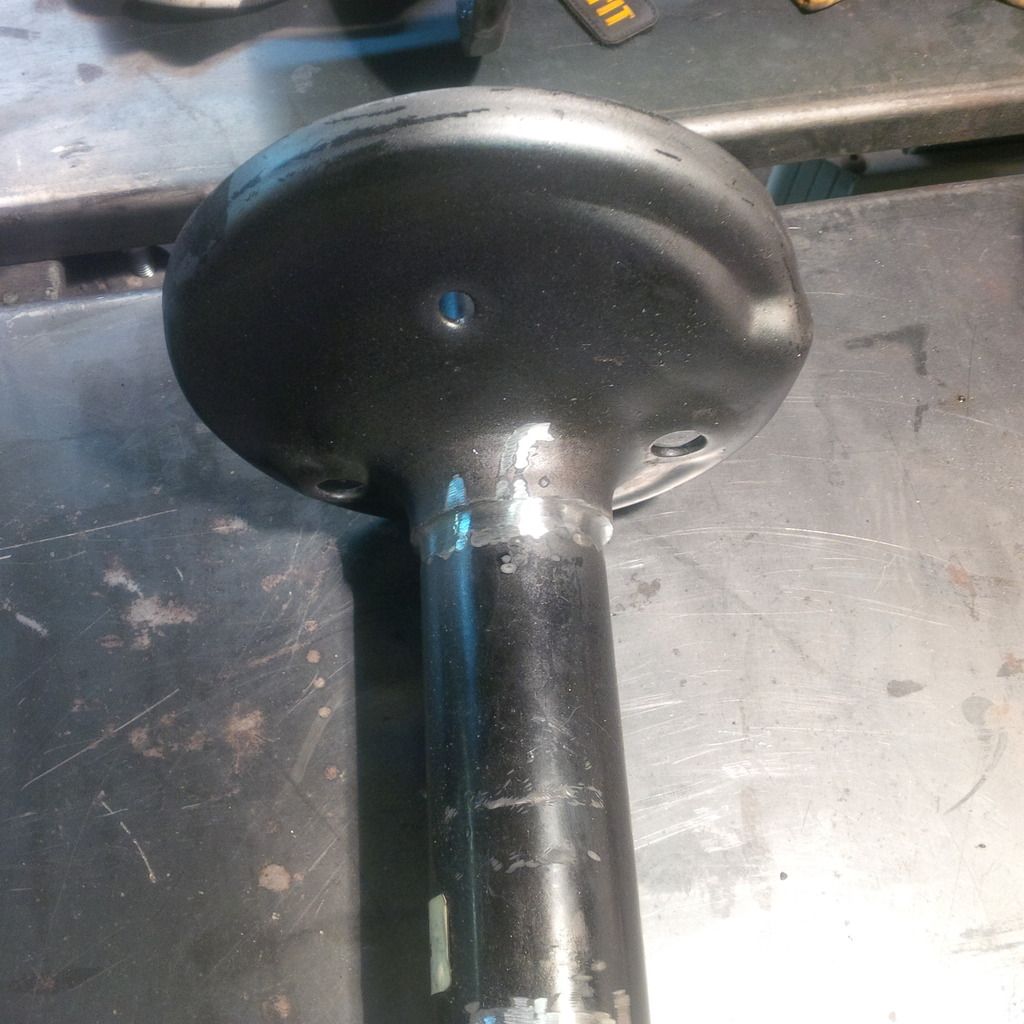 A few taps with a hammer and bingo - both spring perches popped right off.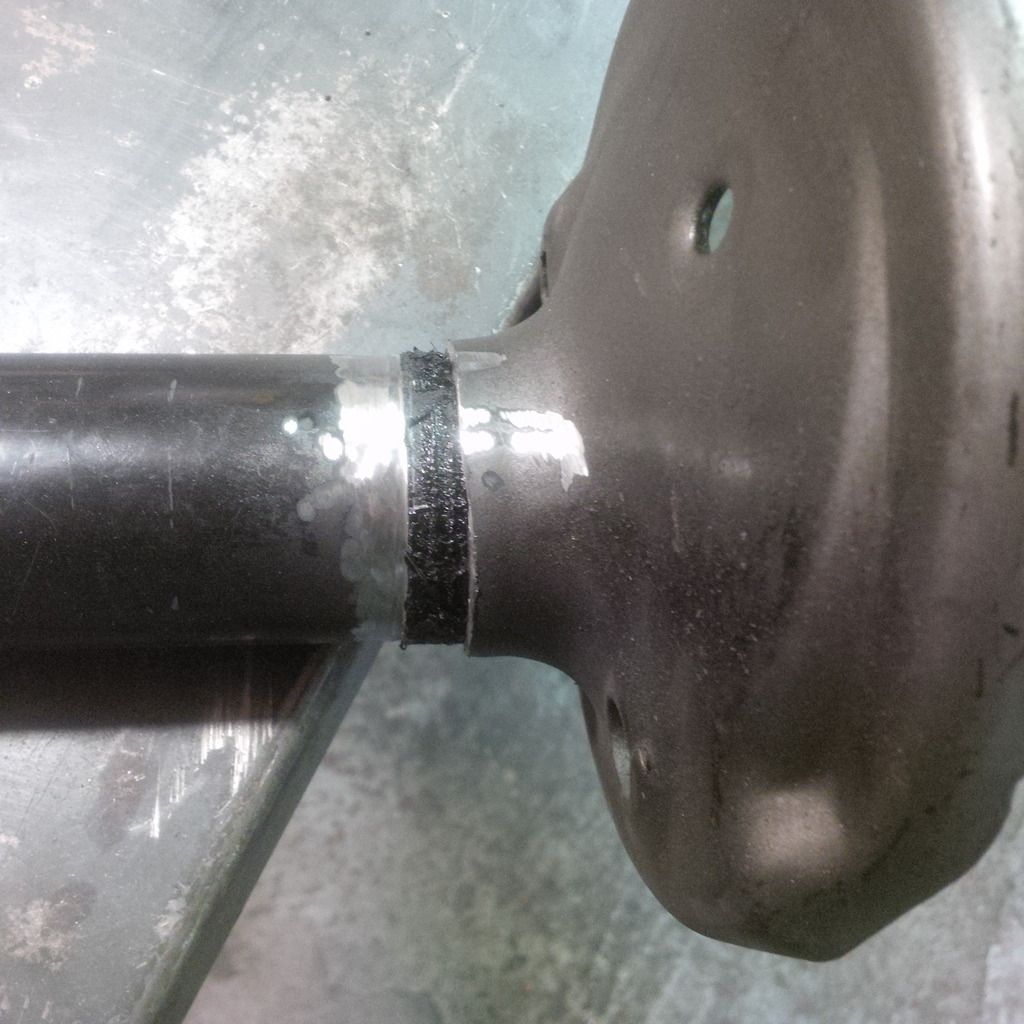 Seriously - I feel bad about doing this.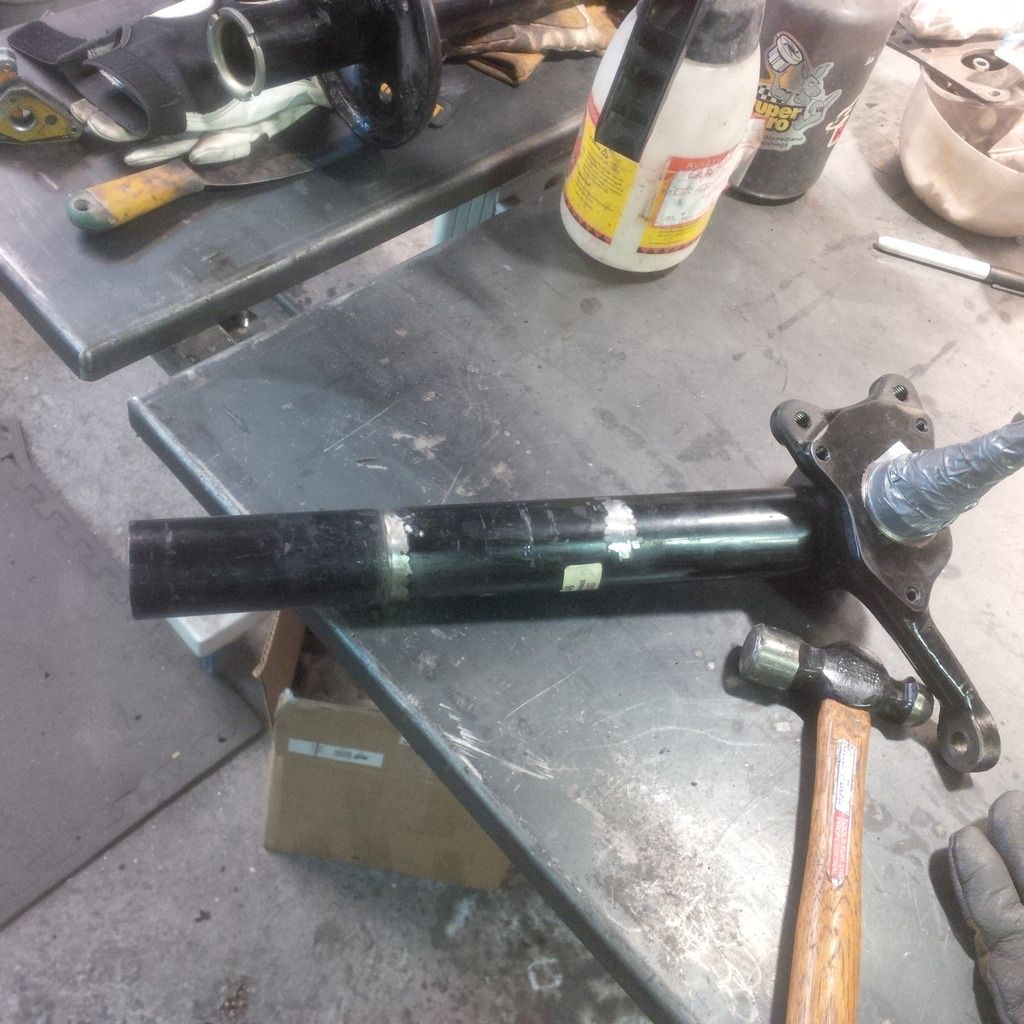 Kaplhenke sleves fit right over the tube - no grinding or savagery required.
Measured 1" down the tube to spot the mount the stop ring and mark the area to clean the existing coating off the tube.
That's where I left it for the night. Total time - about 1/2 hour for all prep work. Crazy easy to do. I'll TIG them up Friday as they go in for coating on Saturday.