Well I figured since I'm new here i figured I'd start a build thread to show my pics/progress throughout this project. If your anything like me I love build threads with LOTS of info, pics and personality so here it goes...
The influence behind my build has been my experience with modifying my truck, a 2000 GMC Sonoma that I Vortec 5.7L swapped and did an entire air bag suspension build on. I spent countless dollars to get it low and in the end...I have a truck for sale that I'm losing money on. With the wagon I plan to have this project completed or at least close to how I want it for less than $2500, car included. I guess I kinda wanna prove you dont have to have a lot of money to have a fun car. Hell for that price all your gonna find is sunfires, neons, and old boats.
I purchased the car for $500 from a couple that owned Volvos for the last 10 years. They seemed pretty knowledgeable and because they had owned so many, I got a nice big box of extra parts, lights, fuses. relays (some of them are retarded expensive), a set of tail lights and a complete dash.
Here is the pic from the ad...at this point I had no idea what addiction would become of this. I was looking for only a beater to get through winter with. I wanted a wagon, awd or rwd and less than $1500. I had a few picked out, a subaru wagon with 4wd, a 4wd corolla (that sold before I could look at them), and a gold 1990 Volvo wagon (which also sold on me before I could look at it). Then I saw this one...and I ended up being able to see it the night I found the ad. They were asking $800 which I thought was fair but it needed a lot of suspension work and brake pads. Not to mention it ran really rough. I offered $500 and they said sure, just get it out of here!
to this (hopefully soon)
everything taken apart (valve cover leaked so bad it smoked)
Then I figured I may as well doa good job and paint the cover while Im at it. After all, a cheap mod is always appreciated.
a little elbow grease...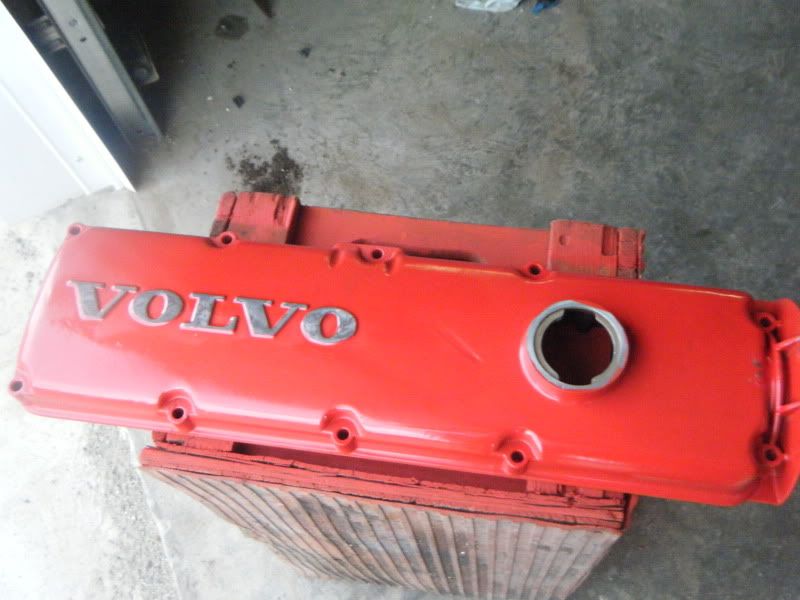 did a full tune up and ran 2 cans of seafoam through it and it runs 2000 times better, smooth idle and a lot more power. Very happy with the results.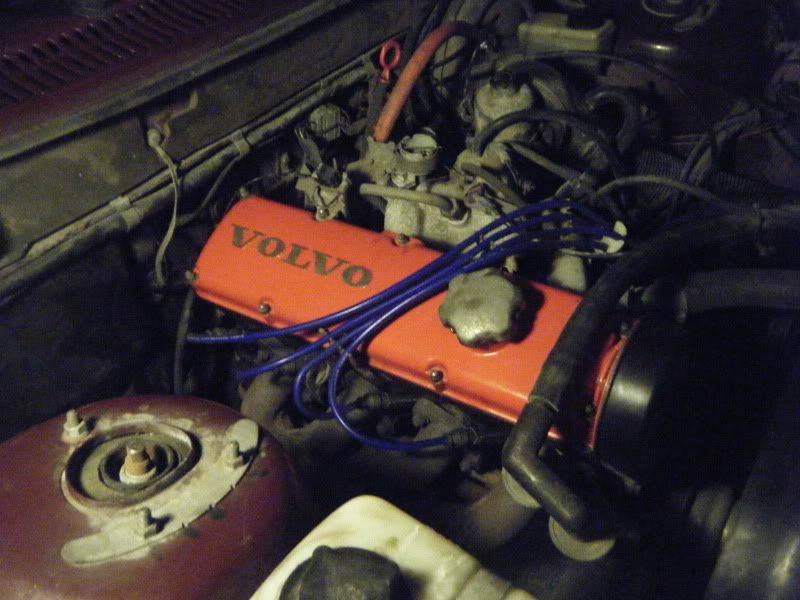 Next a messed around a bit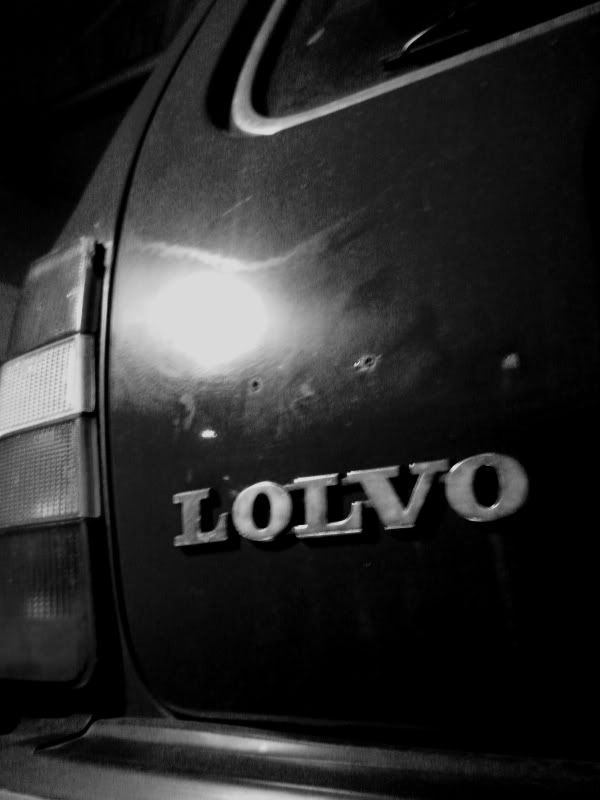 cleaned her up a bit and waxed it quickly in the shade with a beer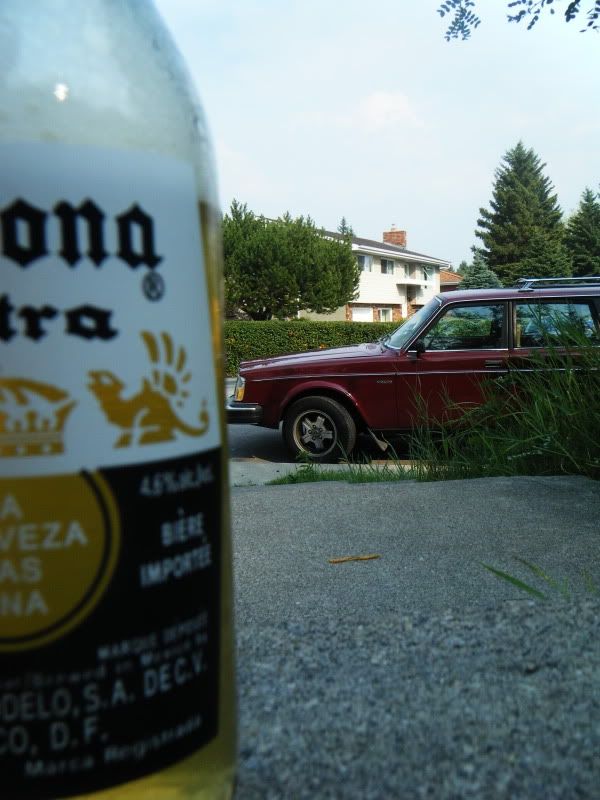 I bought the car with the virgos and in the back were 2 steelies and I almost got rid of them.
Wanting some nicer wheels I decided to use the steelies and run the virgos in winter because I've started to hate them. Problem was I had almost no money. I went to the wrecker and bought 2 volvo steelies to match and found matching beauty rings and volvo hub caps with tires - $50. Then I bought some primer, paint and clearcoat - $20. My friend sand blasted them for me for free at his shop after hours. (Yes I got it for free but its not cheating on the budget because you too can make friends with good connections)
to this...
to this...
wheels + painted like so for $60.
color turned out funny but i assure you their dark red.
Interior is kinda messy/dirty for now; it was a $500 car...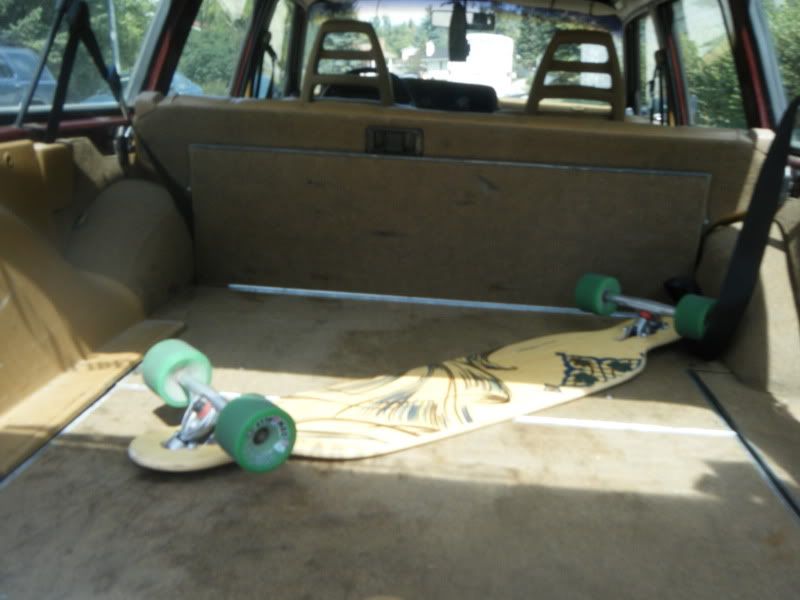 Some parts I have laying around...