Well...after humming and hawing I ended up just buying a Lincoln 120v welder to get the exhaust done. It fit perfectly under my Napa tool cart and I've now converted it to be my welding cart with a bracket to hold the bottle (not pictured). My original plan of cutting and using masking tape to hold sections together and driving an hour to my dad's shop an hour away to use my 220v welder was quite inefficient haha. I went 2.5" and started cutting up some tubing and eye balled most of it. It's really really tight for space in there and couldn't fit my measuring tape up there. I had to cut off the header flange and rotate it so the stud wouldn't hit the frame. I added an H pipe under the tail of the transmission (not pictured yet). It then goes into a Dynomax Race Bullet on either side. I built the H pipe and "mufflers" as one so if I don't like the sound its easy to undo 6 flange bolts and it'll come right out. I ground down the welds and coated them in vht header paint. I was told the dynomax bullets sound amazing but are unfortunately the loudest on the market. I'm quite limited for space however so these seemed like the best option. The exhaust coming from the mufflers will be turned down and out to the side before the rear tires because I won't have enough clearance between the floor and rear diff when the suspension is slammed.
Ill get some more pictures this week hopefully.
What I did was buy a 2 U shaped mandrel bent tubing from our local hot rod shop and started cutting. Started with this and just added more on as I went.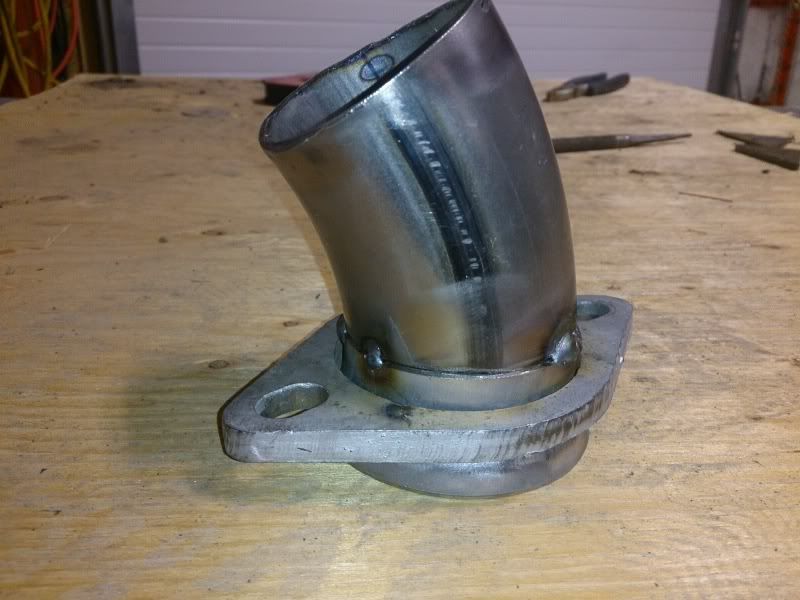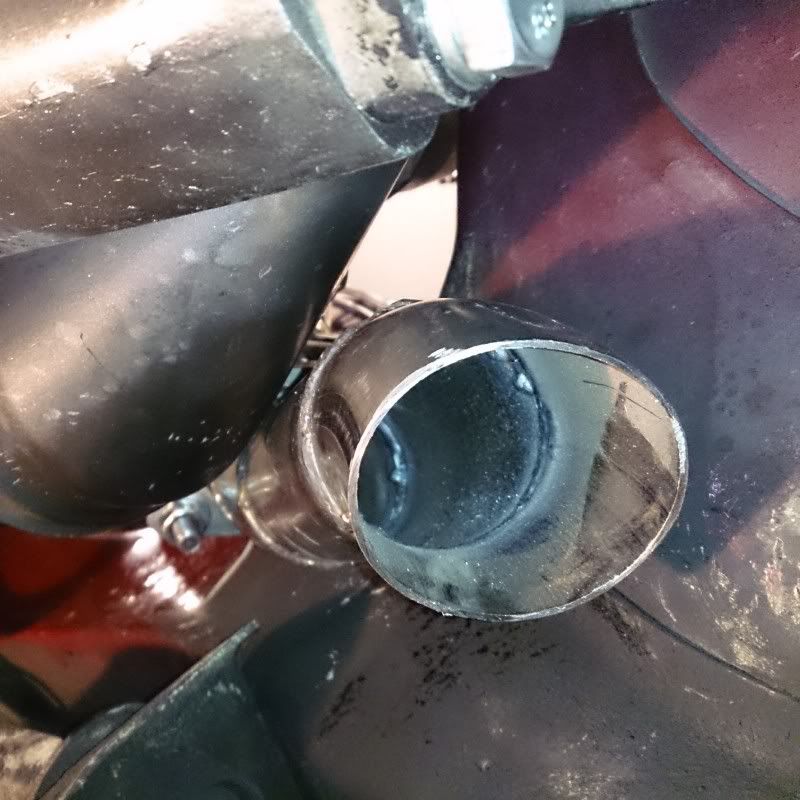 I ground the welds down (some of the first ones weren't very pretty but by the end I was getting the hang of it and had the settings dialed in)
(Below is pre welder purchase lol)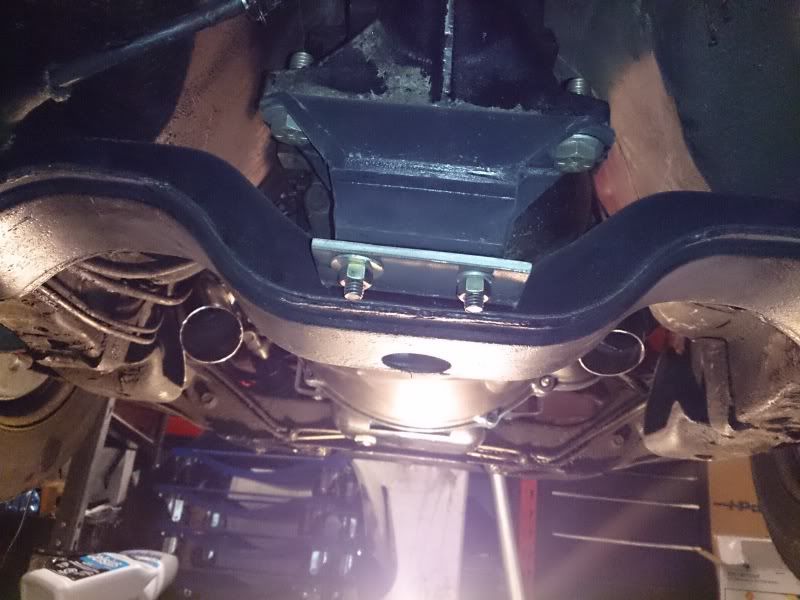 I then coated them in VHT black header paint.
I'm starting to see why I was quoted $1500 for a custom exhaust...it took some time to get it all to fit. So far I think I've spent $900 with the welder and bottle of gas included. But now I have a welder at my disposal if I want to change it up.
This is what the race bullets should sound like:
[youtube]http://www.youtube.com/watch?v=nBOOVIuig0w[/youtube]