Hey guys, things got crazy and I haven't been on here much. Here's a sneak peak of what I've been up to...
I had to modify the transmission cross member a bit because of how far back I had the engine sitting. A little nub on the tranny kept hitting.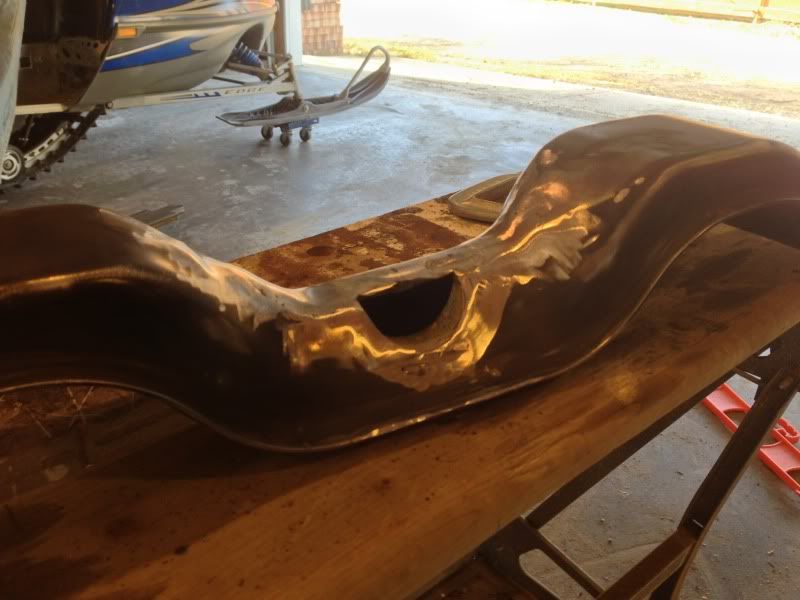 Tied up some wiring and put my new found wire loom to use and completed the harness I made.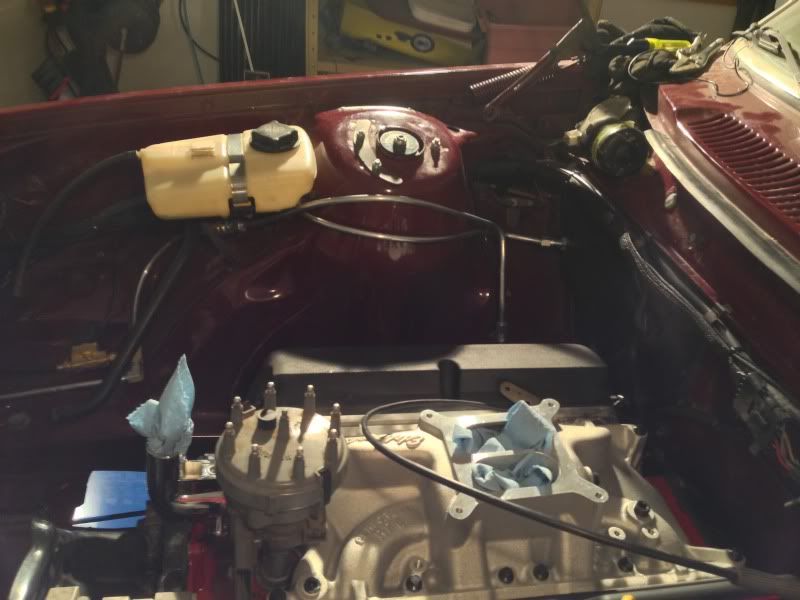 Installed a custom throttle cable I found at Mopac for a universal application
New coil for the MSD and polished the old Volvo bracket that holds it.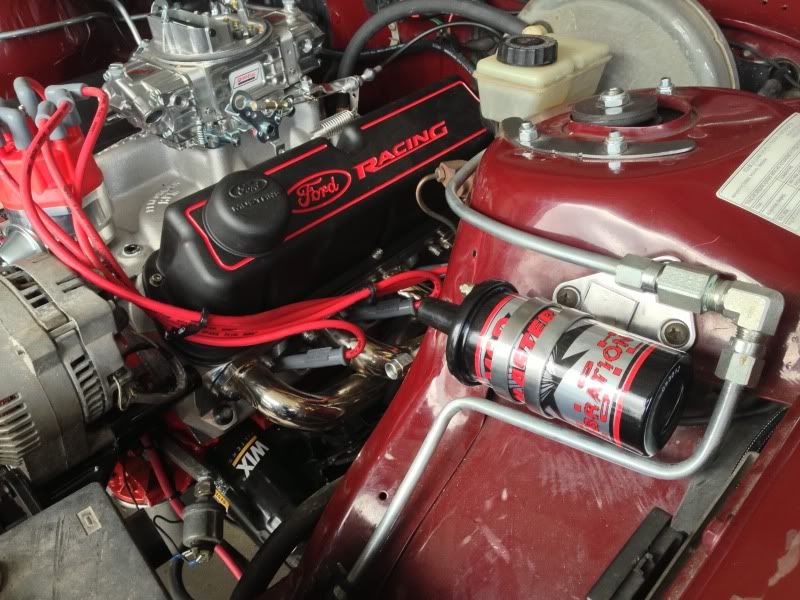 Fuel pressure regulator, I'm using a GM TBI fuel pump that spits out about 9-12 psi max so it should be perfect for what I need.
I went with a Quick Fuel 580cfm carb off a recommendation from Matt at the Mustang Shop (those guys are great btw)
The starter solenoid was hidden behind the grill. Easy access to replace it if anything goes wrong and you can't tell it's really there unless you look. As of now it's all wired up and cranks over. I've hidden as much of the wiring as I could to keep things clean and tidy. I hate messy engine bays/work, I believe it takes a lot away from what's actually there sometimes.