Well I started the process of getting everything bolted with the help of my step father. The process was a lot of fun.
Well we had two helpers that joined us, but they didn't offer a lot of help. Haha.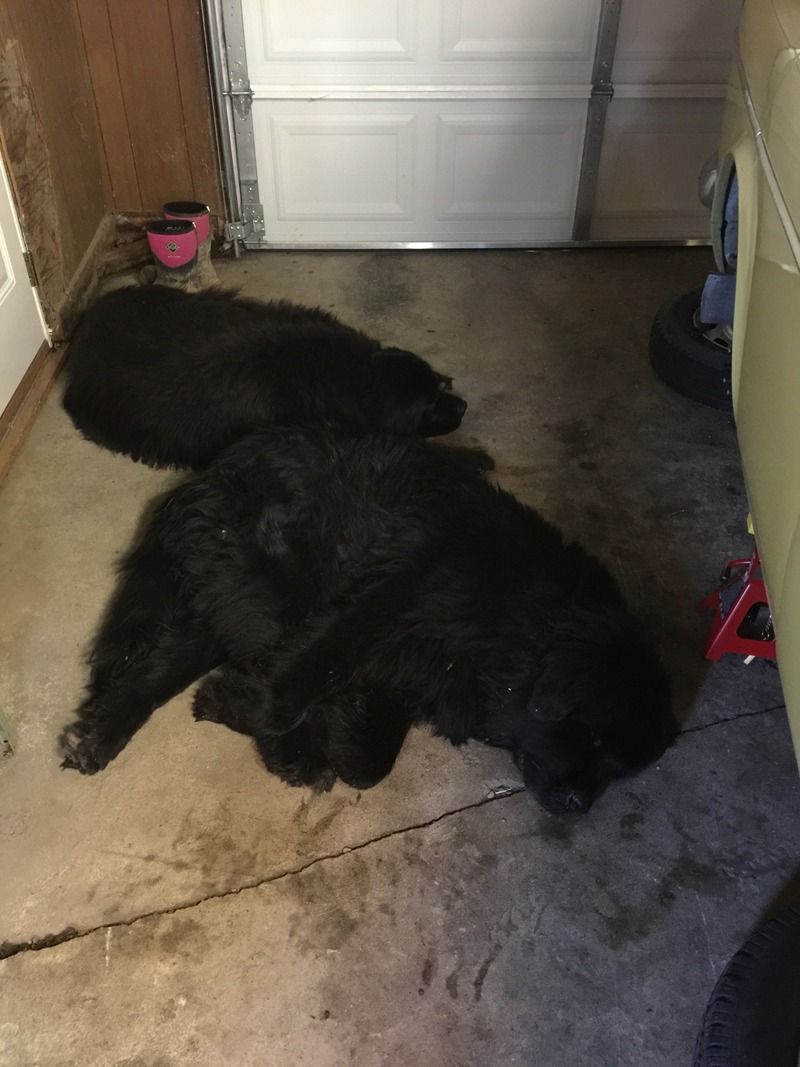 Replaced the motor mounts and switched over to a electric fan...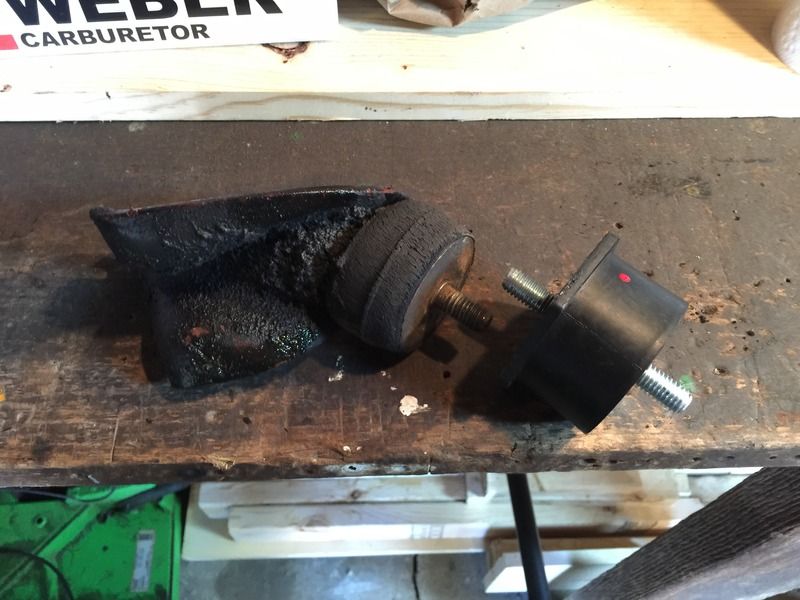 Bolted up the header and the tried to put on the manifold for the new carb. Ran into a little problem. Manifold wouldn't bolt up due to flanges on the bottom hitting the flanges on the header. I wasn't happy considering this should "bolt right up." O well... Nothing the grinder couldn't fix...
After that, it was pretty straigh forward with getting eberything bolted up. Ran temporary lines just to see if it would start and would clean it up later... At least, that is what we thought the plan would be...
Car started and was trying to do the timing and get everything dialed in, but the car wasn't running right. It felt like a cylinder wasn't firing.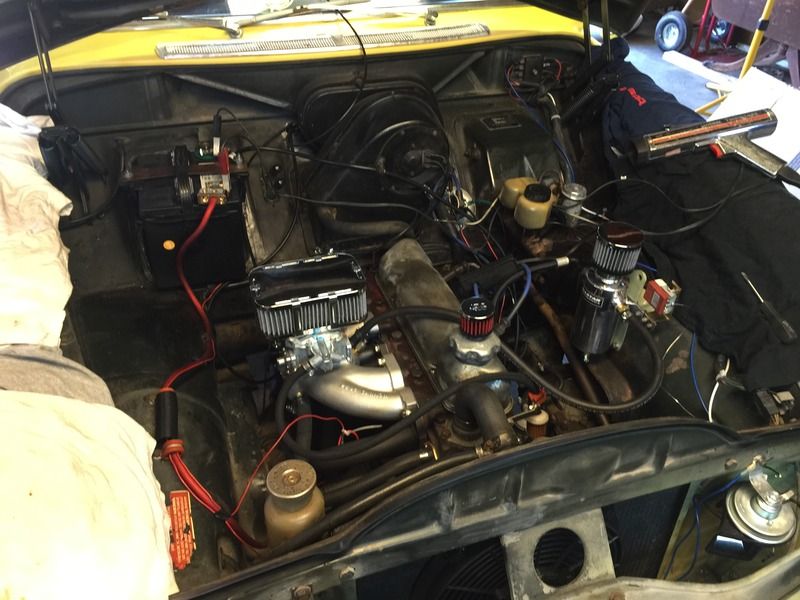 I wasn't able to do a compression test, so we pulled all the plugs and did it by "feel." We could feel anything from cylinder 4. So we knew the head had to come off.