Hey Guys - here we go again. Ian's got a clapped out engine in his 122, so he wanted a new engine. It's been a long build process, but it made it to my garage two weeks ago and I thought I'd put it up here for fun. You've all watched this before, but there are a few differences, so I thought it would be worthwhile.
First up - the delivery. Lots of sawdust, oil and goo everywhere to keep the rust at bay. Lots of cleaning has gone on - but when you take an engine apart, this is what you're left with...boxes of gooey parts. I wish I had Matt's demon cleaning tank.
I started with the head work. The usual treatment with double valve springs, larger 37 mm exhausts and some porting as is appropriate for the KG17 cam.
Then on to the block (well a week later...this all takes time. First up was cleaning the gunk off this thing. The machine shop did a great job on the bores and the decking. We're not polishing the block on this one - she's a rusty nasty old block - in other words, well seasoned.
Close up of the rusty nastiness. You'll be surprised how clean I got this thing.
Scrubbing the insides...it's got to be perfectly clean or why bother.
Seriously...look at these pistons. Wow - three days soaking in carb clean and we're still not quite done (and my garage is now a toxic cloud).
With a lot of work, they come out like this - these pistons were fine, so we're just re-ringing the engine.
The piston oil holes were completely clogged. CHANGE YOUR OIL people!
The rings are ALL file to fit. Mount a file in a vice and very carefully fit each ring to the bores. Gap between 0.016 - 0.22" - don't go too far.
First they have to fit the hole at all...they don't right out of the box (this is after some filing). Yikes, no gap rings.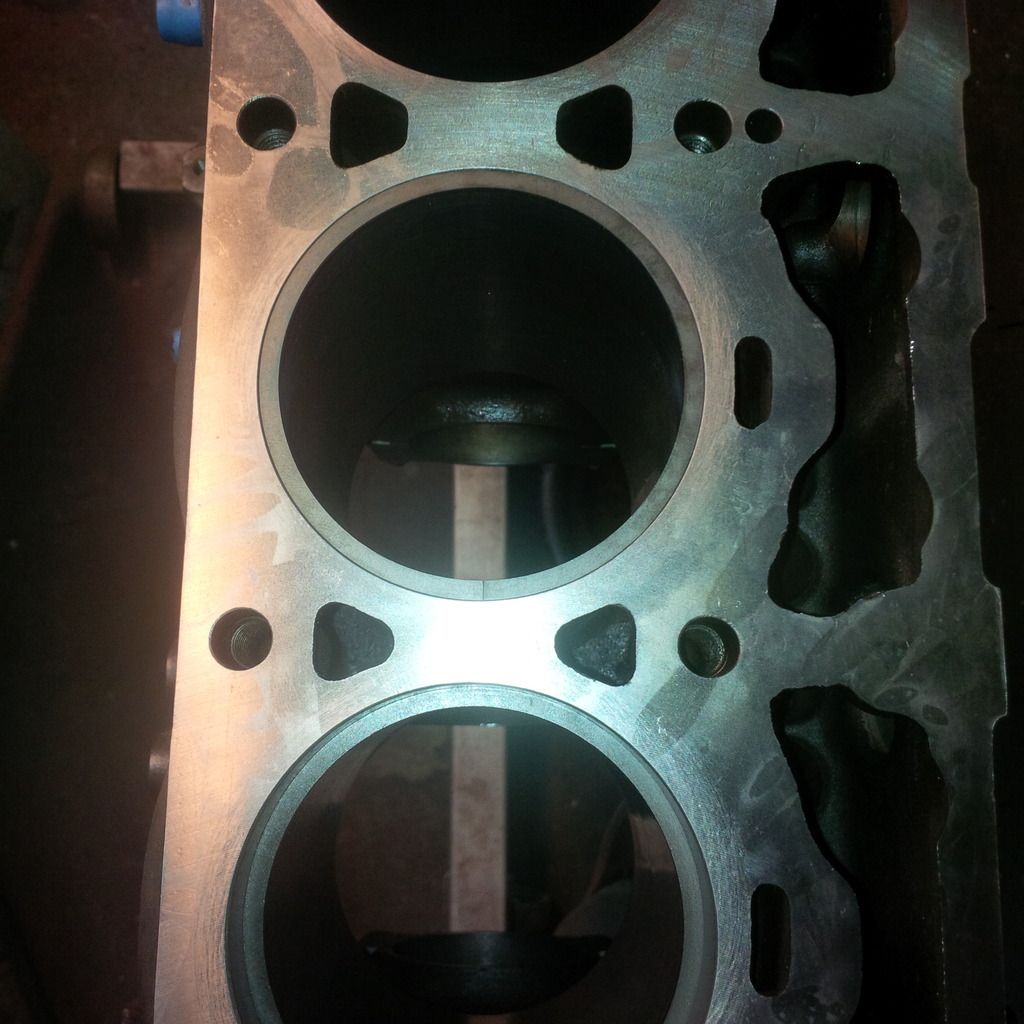 Turn these into a perfect 0.018" gap.
Lots of careful fitting and the first ring is set.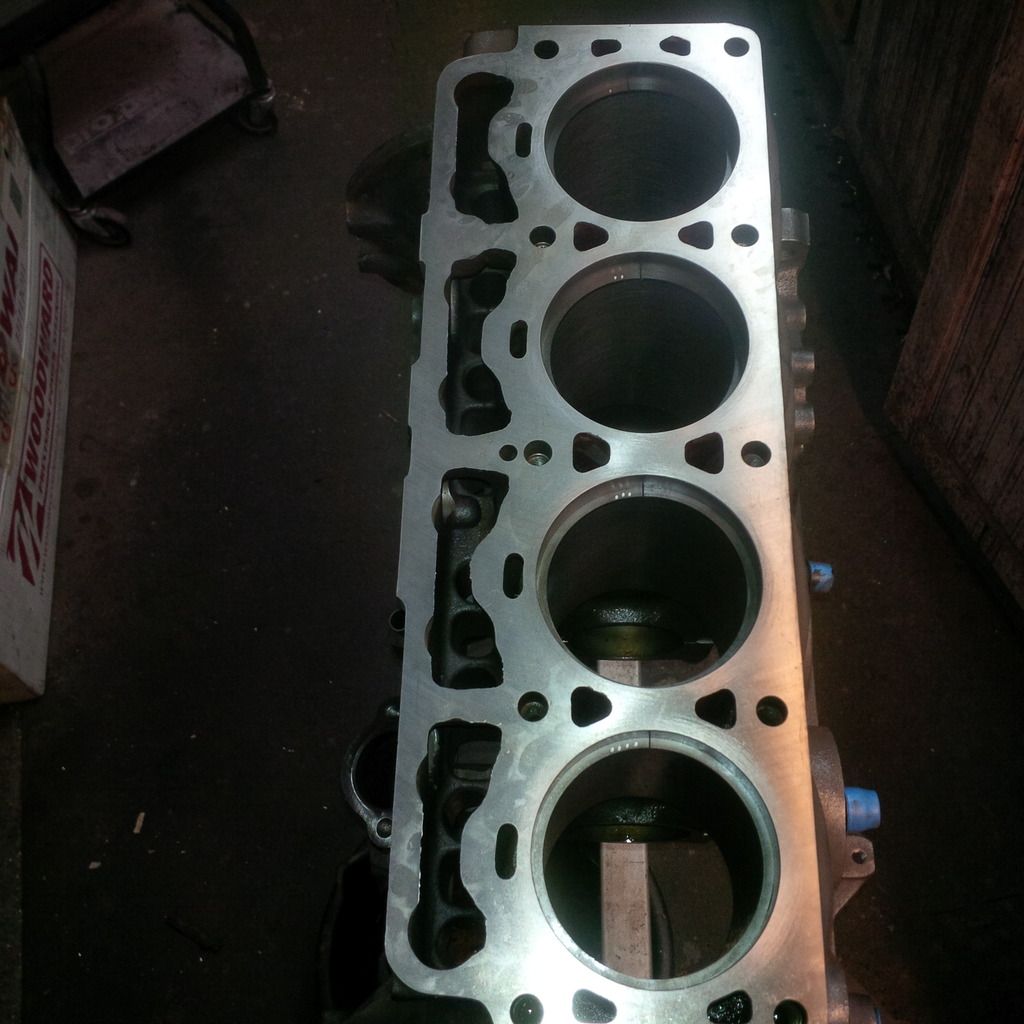 Two more sets of rings to do and we're done. Then the pistons and rods can be final cleaned and assembled. That's it for now. This won't get done until between Christmas and New Years at the earliest if we're lucky!