So i figured out why i was getting no response out of my in-tank fuel pump....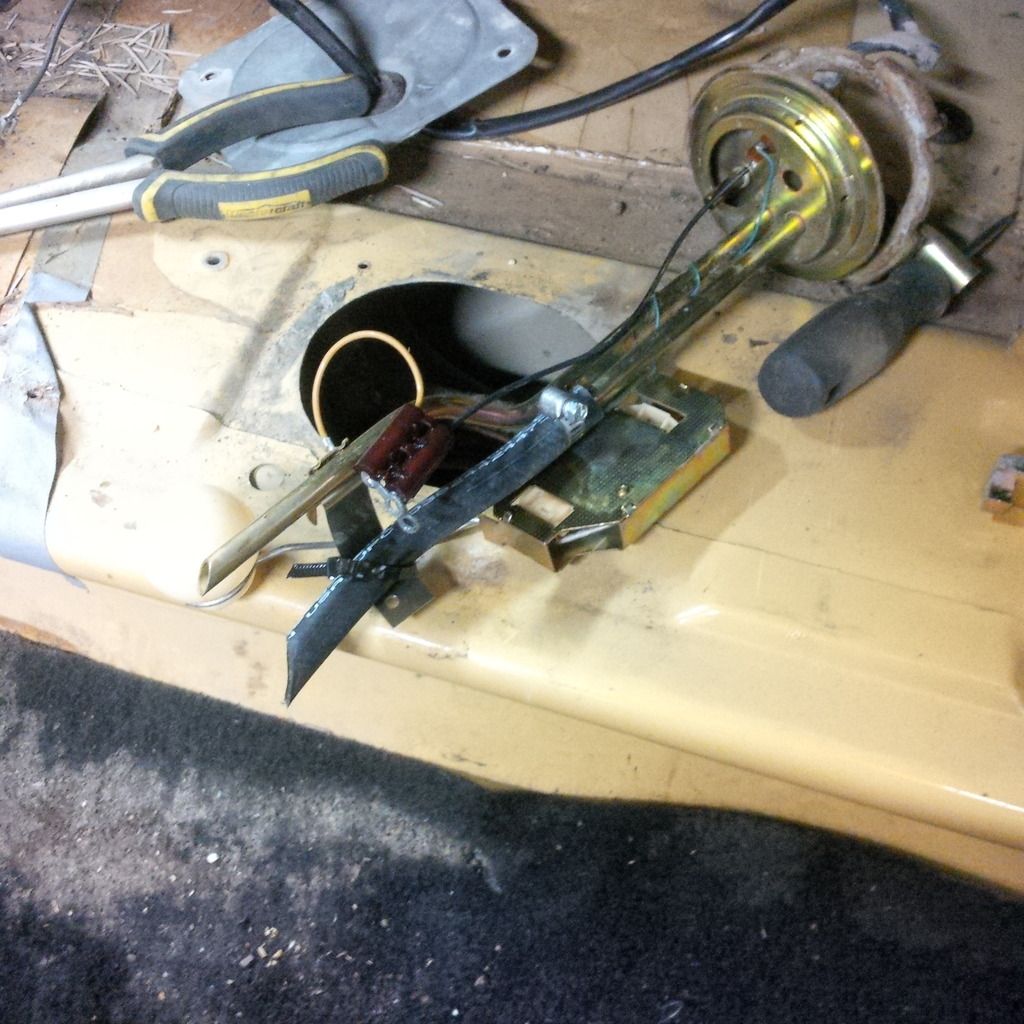 There isn't one.
A friend of mine had a walboro 255 pump kit for a 240sx that was cheap so I bought it and did some hackery.
Had some fun getting it all back into the tank, needless to say the 240sx kit should probably not be used for the volvo 240.

I'm not getting proper 12v at the in-tank pump. Probably some wiring hackery done at the time someone deleted the in-tank. I'm tempted to just run a new set of wires to a standard automotive relay to run the pump and never worry about it again.
Oh and by the way, I spotted a set of these in the back of my buddy's garage....BBS knockoff wheels, they say konig on them so i'm very confused.
17x9" 5x114.3/120.
They need a refinish, the previous owner spraypainted them poorly, but the dishes are nicely polished and clearcoated.
I'm tempted to try them on the car with my adapter spacers and see how it looks...