So a quick update...
No vids yet...
Have been diagnosing this darn smoking issue...
Redid the drain line, and it still smoked...
So tackled the breather system. I have been venting to a catch can using a 3/8" line that would normally run to the PTC, the catch can is vented to atmosphere. This setup was fine for the 20G and would not smoke under most circumstances (99% of the time). There was the odd puff here and there, so naturally I dismissed it when so many different people commented on crank case pressure...
Well I was wrong, so here is the new setup.
Off the same line that runs of the stock box, but expanded it to run a 5/8" line to the first of two catch cans...
Here you can see the 5/8" line running into the catch can, and instead of venting directly to a filter off this initial catch can, I run off the top port to the second catch can (a modified coolant reservoir tank)...
The secondary catch can is vented through a filter to atmosphere...
Then I went to the line that normally connects to the valve cover, under the spark plug cover. and right where it makes a 90degree turn to go to the stock box under the intake manifold, I inserted a 5/8" T connector, so that I can vent the cam cover as well, that T connector runs directly to the secondary catch can (coolant reservoir )
Before running this secondary catch can, and secondary vent line, and up sizing the original vent line, I focused on reworking the turbo's drain line, I tried every configuration possible... I finally settled on reworking the cummins drain line (
http://www.puredieselpower.com/catalog/0307-59l-cummins-commonrail-stock-length-turbo-drain-tube-p-33779.html
) so that it bends right at the mating flange, if you notice in the link the line goes from the flange and doesn't go straight to the flexpipe, but there's a 1" section of line that is straight pipe, I had to modify this so that the flange went directly onto the flex-pipe, I didn't take any pictures of the line, as I was just eager to get it back together, but I had it to a point, where in it didn't work I started to look for other culprits causing the smoking issues... Next was the oil feed line, I ran the newly rebuilt turbo initially with a 0.08" restrictor then I went with a standard 4AN fitting (unrestricted), then I finally went with a 0.065" restrictor, and all eventually smoked at some point, never at idle, but upon take off from a light or a stop, or under decel or under boost.
Here are the two fittings side by side, 0.08" on left and unrestricted on right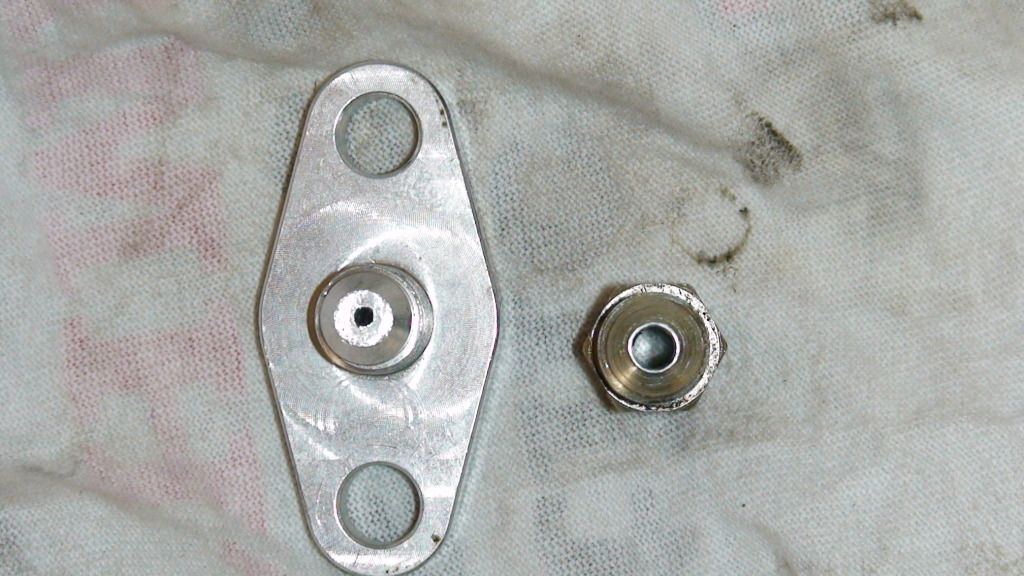 Now I am currently running a 90degree unrestricted 1/4 JIC to 1/8NPT fitting, kind of like this one,
http://www.mrostop.com/ccctxs-parker-male-male-extra-long-degree-elbow-p-32908.html?osCsid=4684cb8b77efee47505589aa4041c3a5
I also installed my summers, I had recently purchased some Hankook Ventus K104 (
http://www.1010tires...ntus%20Sport%20K104
), predecessor to the K110 (V12), The grip is amazing with these tires...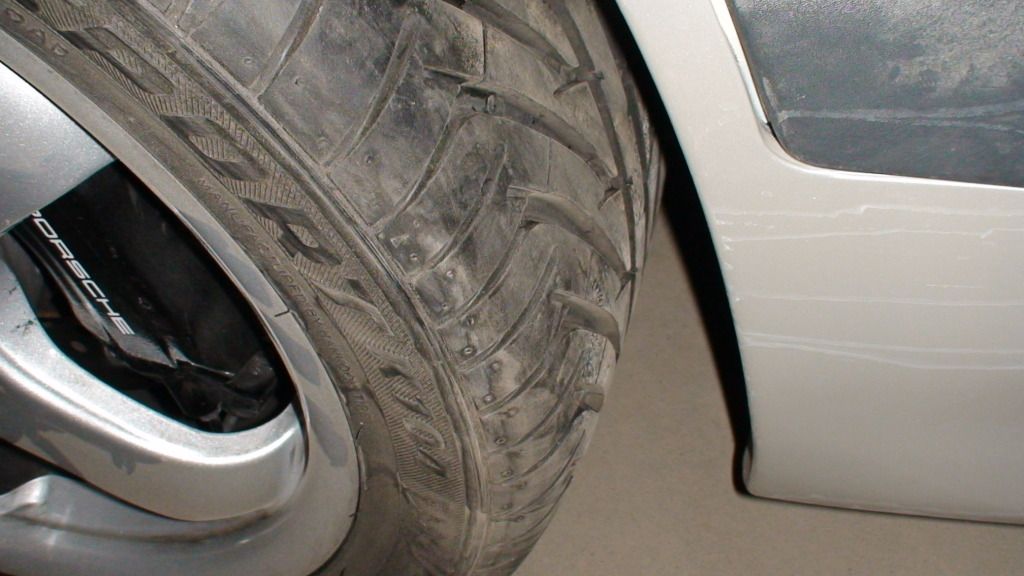 Either way, I am blown away by how this thing performs, I am getting to a point where TT adjustments are very minor, and this was the first time I really pushed this thing with the new setup, the new intake manifold and turbo are finally getting the use that they deserve, and boy do they deliver...
I will be sure to post a vid soon, because, this thing is a beast... I cant wait for my next dyno, already have her booked for
May 26th
... I should easily be able to get over 350whp with the way she's running now, and to be honest, I won't be happy unless I have a minimal 360whp...
And unlike the 20G, this turbo loves to live in the 20+ psi range. The 20G was great but anytime I ran 20psi or more, you could feel it just wasn't as efficient, to a point where most of my summer driving was set to 18psi. It could also be a combination of the new intake as well...