Its been awhile... I figured I would drop in and give an update...
So as some of you may remember, I had a nicely modified 1996 854 Platinum Edition that I sold about 2-3 months ago. It was a sad day. I had owned this car for nearly 5 years and in the last year of ownership the car had finally been upgraded to joyride status. My daily driver at that time was a 07 TSX 6spd. I had my reasons for selling both cars, and I upgraded, well I thought I had upgraded to a 2012 TSX A-SPEC 6spd.
To bring everyone up to speed or to serve as a reminder, here is:
1996 Volvo 850 Platinum Edition (Joy Ride):
2007 TSX 6spd:
2012 TSX A-SPEC 6spd: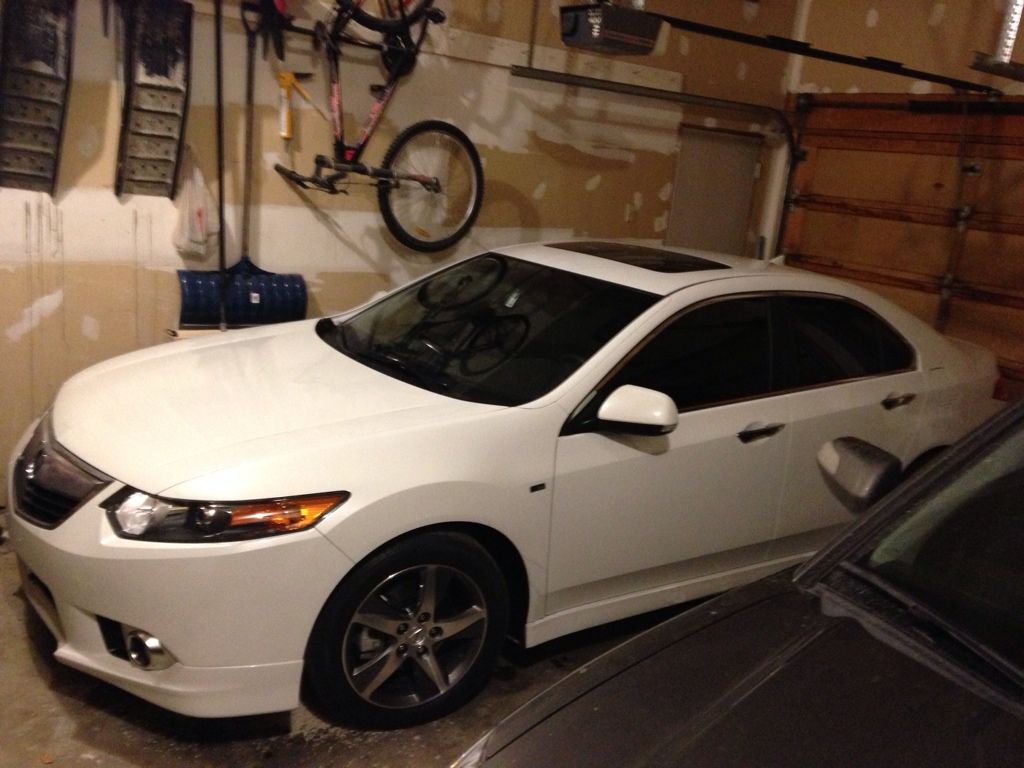 This is the only photo I took of this car, here is a file photo with the original 18" Summers:
http://www.auto123.com/en/new-cars/deals/ontario/downtown-acura/2012-acura-tsx-a-spec/?promoid=123807
I didn't even have this car for two (2) months or 2,500kms (<1,600miles) when I had to get out of this piece... Not the same quality as my previous 07 TSX, and you can feel it in everything. Cabin noise, isolation from engine, road and tire noise, was practically non existent and the material feel and touch along with the feel and sound of the door closing , it was all very disappointing.
The 2012 Acura did have plenty of pluses but not enough to justify having to get rid of my 96 Volvo and 07 TSX...
So here we are today where I just took possession of my brand new 2012 "R", well I actually took possession on the Friday, 21st -Dec-2012 (the day the world was to come to an end... FYI, it didn't....)
Rear Emblem:
Front Emblem:
I know what you may be thinking this doesn't look anything like the usual "R" on any Volvo I've seen.... They even got the logo all wrong...
Ahhhhh enough already... here are the photos of the beast....
Lets just say... Now I feel like I finally upgraded... Its been almost three (3) weeks and have been loving every minute of owning this beast...