Guten Tag,
in the process of installing the alternator on my car and had a few questions.
This the diagram sent with the kit.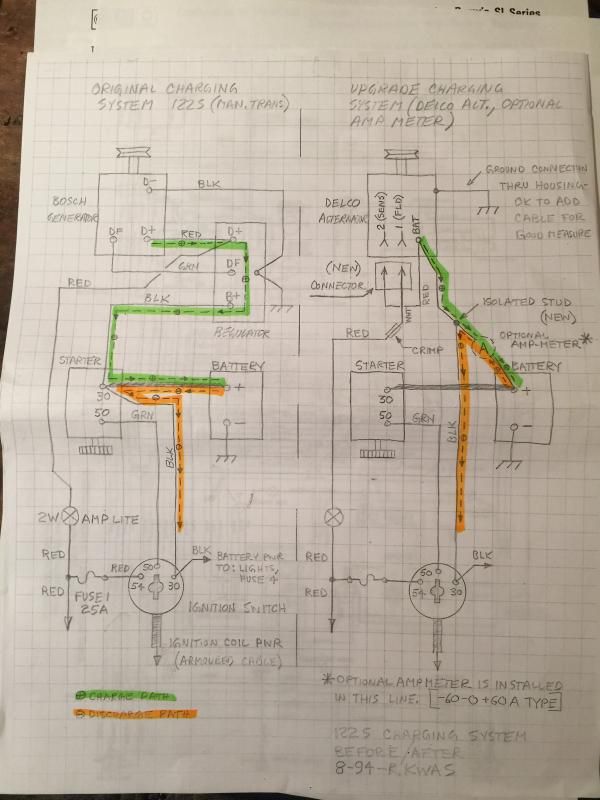 It appears the regulator is removed (the alternator should have its own internal one). There is 2 wires that are on the aft side of the regulator (red and black). The red wire will go to the clip to the alternator... However, what happens with the black wire?
Also, do I leave the black wire alone going to the starter? I believe I make a new cable going from the alternator to the battery?
The black wire is highlighted in orange on the original instructions provided...
Any help would be great.
Thanks,