Needless to say i'm highly obsessed with the 80s. Here are 4 recent acquisitions that i've made in the last few months...
I find buying in bulk allows one to yield maximum discounts
-1986 porsche 944 red, n/a (Blown headgasket)
-1983 Porsche 944 gold, n/a (bad transmission, good engine)
Easy project...just swap in the good motor and have fun. I do have a whacky turbo swap planned..but...baby steps.
-1987 Fiero 4cyl gold (Bad clutch, good everything else)
-1985 Fiero 4cyl silver (Exhaust leak)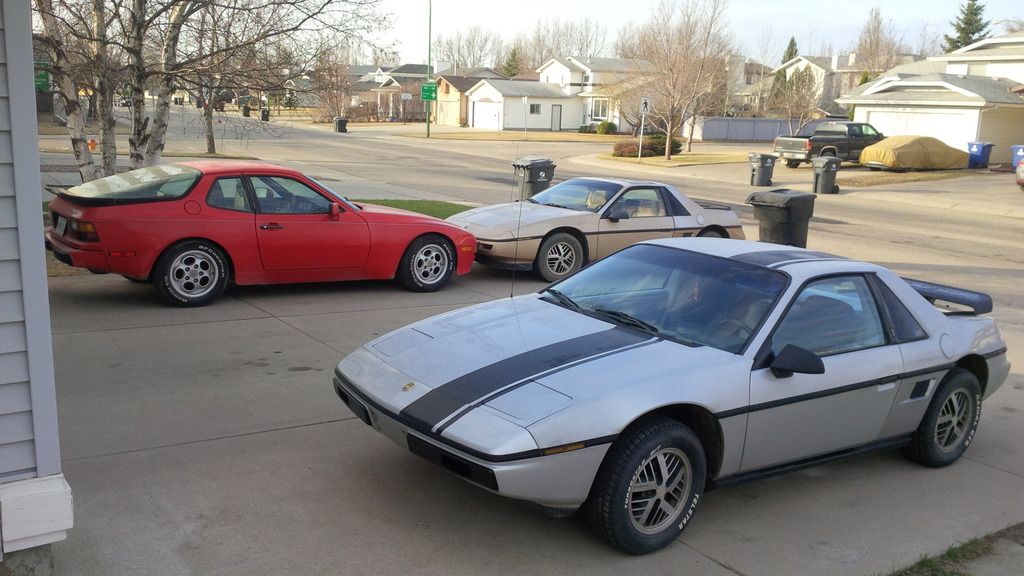 I'm driving the silver fiero now...it is LOW and SLOW.
It's so 80s i love it