Wow - what a great experience. I've never competed at a national level in anything (unless you consider academia a competition). I put on my big boy pants and entered the Canadian Autocross Championship. I wasn't going to earlier in the season, but then I figured it was in Fort Macleod and when was I going to get this chance again. This was my second official timed event. Started very poorly - lots of rules at a national event that we just don't see at local events. Race stewards, accounting, cone/penalty records, weights, competition checks of the car. So very much more up-tight...this is a big deal - there's prize money (thousands + sets of tires were won).
Anyway - course walk was early on Saturday (like 7:30 am) - then I check my run group and we're not up until the third group. 88 cars on the grid. We didn't get to run until after 3 pm. No further course walks are allowed. The course had many tricks and things the designer was throwing in to trick drivers and it was set super fast. Not our normal course that's for sure. I judged my target time of 75 seconds based on how I stack up against some of the more consistent guys. This was my first time running the new stiffer springs on the car.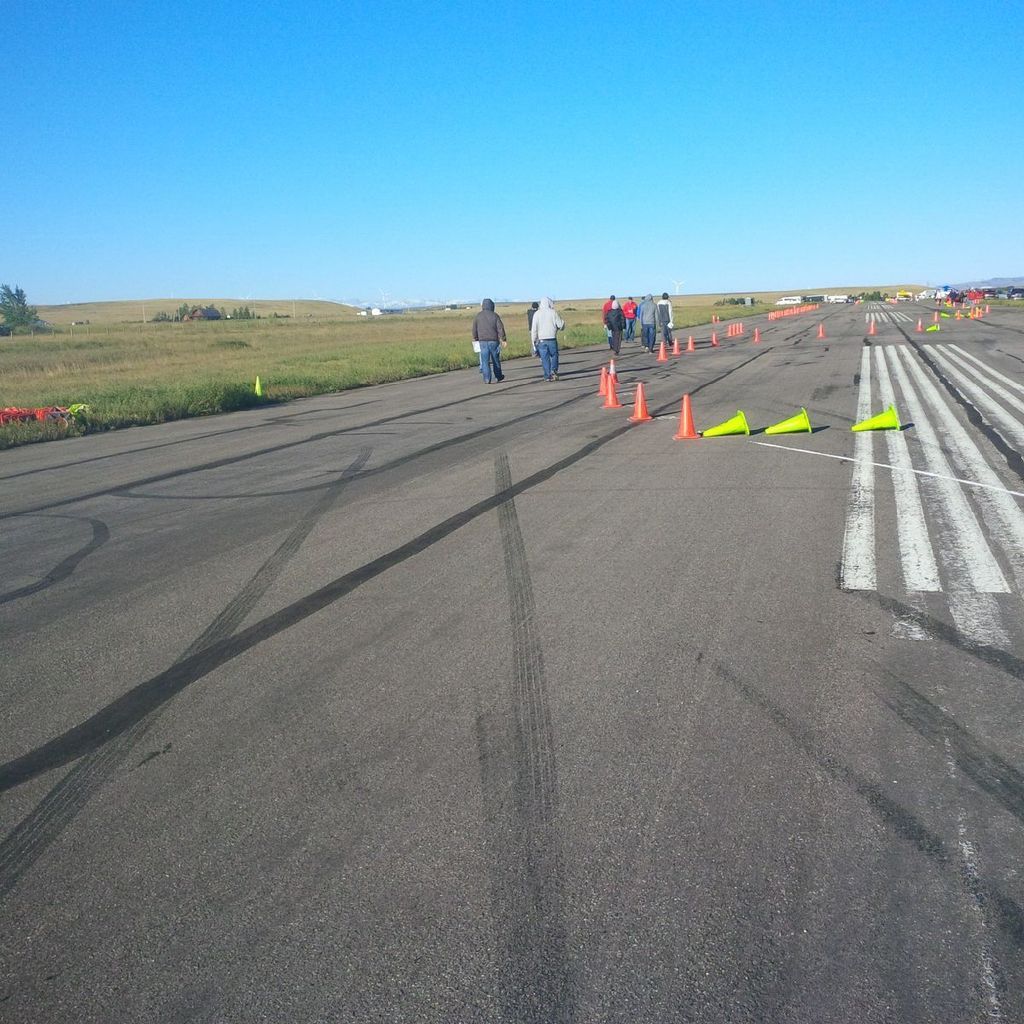 After the first run group, it also became apparent that my target speed would put me dead last - by a margin. Slow guys are not showing up for this event. I also didn't want to be last. That was looking a little hopeless. Anyway with 7-8 hours between walking the course and running it, I pretty much forgot what it looked like. Sure, I had a course map, but that doesn't tell you what the sea of cones will look like.
With my marshalling shift over, we were ready to run. I tried to position my car so I wouldn't be running first - and try to see if I could figure it out. I tried to visualize the course - I was stuck working the first slalom which was right after the start gate - so no information there. It's the far end of the course when things get complicated.
First run - got tricked by a cone wall that was meaningless - went to the outside of the wall, scattering the marshals and going off course. DNF #1. Dammit - that wasn't good - time around 77 seconds. Slow - very slow.
Oh and it wasn't helping that cars like this were in my class.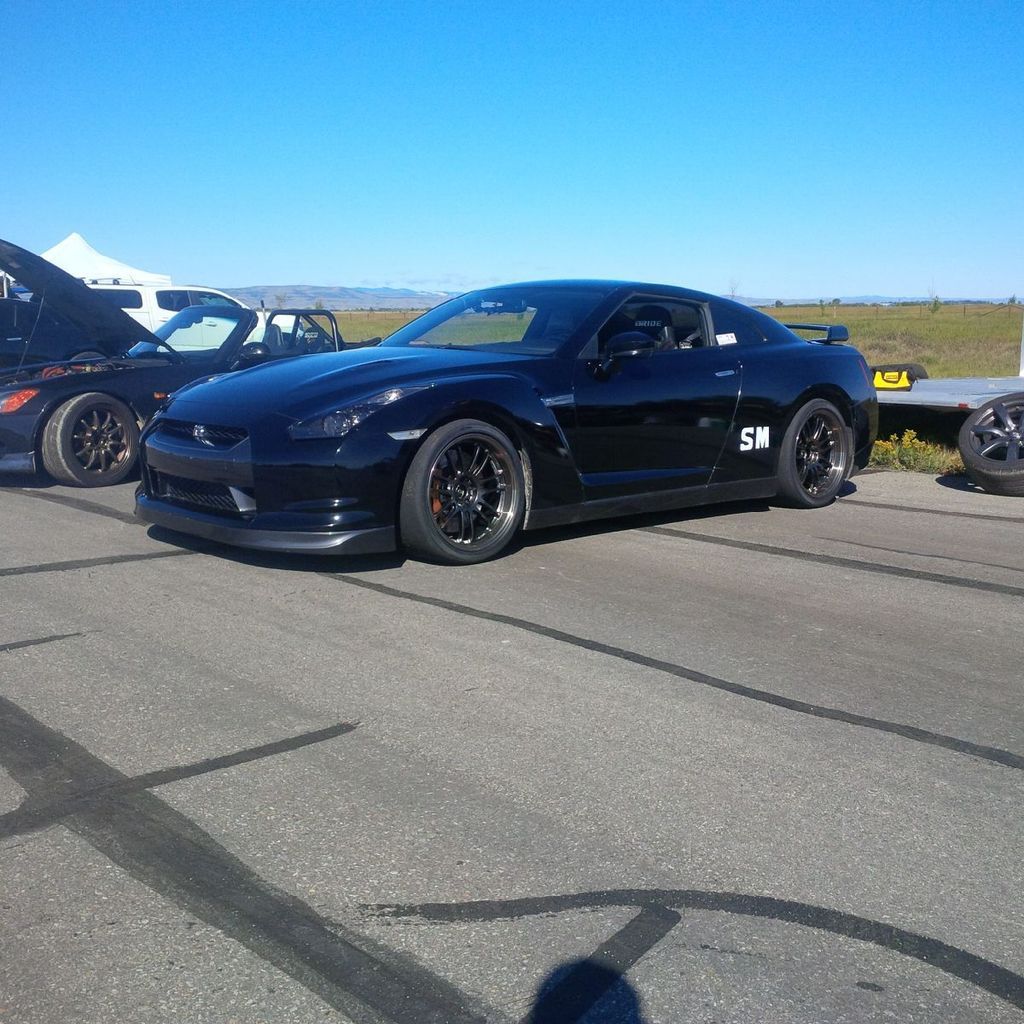 Yup - GTR on slicks...sure, I can beat that guy!
Wait an hour fretting over my off-course to try again. Then promptly on the first slalom, I go off course again as there is a double cone (two cones with pointers facing the same way) at the end of the slalom. I get tricked by an element that I stood beside for almost 3 hours. Cheese and rice - stupid nerves. Thrash it throughout the rest of the run and still post an 80 second time. Should be in 3rd gear to get speed up, but just can't get the grip on the big sweepers.
I've got one more chance to make it count - if I don't post a time on day 1 they can't compute an average for me for the event and I will be dead last and may as well not run on Sunday. I'd also be pretty embarrassed - I don't usually get lost on course, but I was super nervous and quite frankly, that many trailers cars with fast drivers was enough to make seasoned guys feel out of place.
On to the third run. Focus - I can do this. No time to quit. And rev it up and dump the clutch - off we go. I've never been so happy to get a post-it note with a time on it in my life. I've got a time. I'm dead last, but I've got a time. 77.9 seconds would make most of these guys hang themselves and I'm over the moon. I get to run on Sunday.
One of the perks to running in SM is that you have to be weighed. You might be under your minimum weight. I was sure they wouldn't want me on the scales, but they wave me on. Totally cool - my cut rear springs were pretty accurately done! The rest of the weight bias would be caused by the battery. And I now have corner weights that the shock guys will want to work out new valving.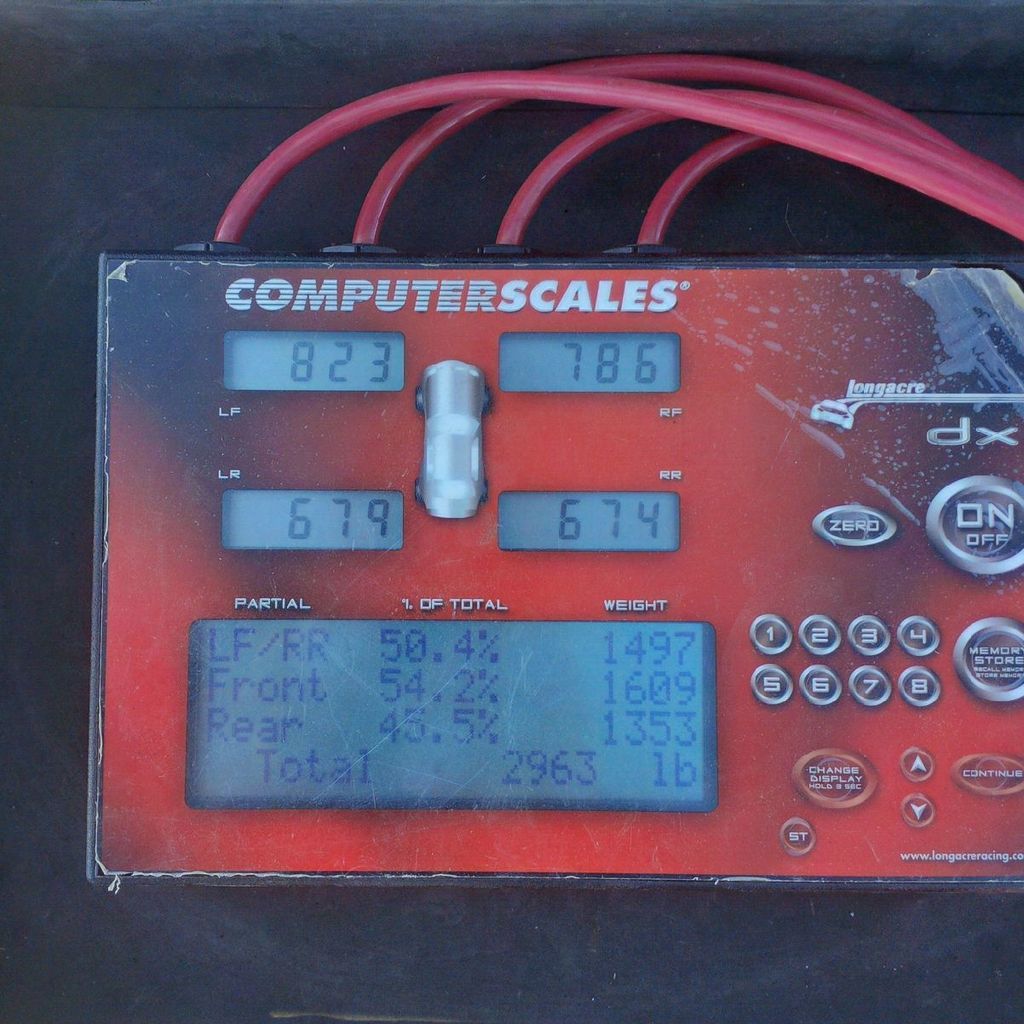 Lighter than it looks - lots of people surprised by this.
The run groups were reversed for Sunday, so I was able to walk the course and then run it right away. There were many changes (things flipped, directions changed in the turn around) and other tricks. I line up to go late in the run as the Sun is still low and I don't really need to be blinded running into the Sun. I make it around - don't get fooled - few elements needed work, but no cones, so I'm happy. 77.9 seconds. Dead last but I now have a combined time.
Run 2 - Clean up a few things, get to the back of a few cones, but am dealing with a car that wouldn't idle and was cutting under boost. Who knows what's wrong. I run it anyway - WTF. Several competitors come by to offer their analysis - so it wasn't just me that noticed it behaving badly. Feels like it's got power low down, but upper RPM is just runs out of breath. Not like I can analyze it while frantic driving. I can feel that it's slow, but I'm at the limit of the tires in this run. The springs really helped and my driving has improved. 74.91 seconds - hey, that's 3 seconds faster. That's huge. That would be enough to put me on the tail of the next slowest guy. I may not be last after all.
Run -3 - As soon as I fire up the car the idle is fine and we've got power again. Maybe ECU related. Who knows. No time to ask questions. Gotta get rolling. I'm flying through the track this time. Riding the edge of traction, smooth, aggressive, hitting most of the areas that I needed to improve. No understeer on turn arounds (it was me after all) - hitting the power on/brake points. I fly through the finish and the LED screen reads 73.742. I let out a huge cheer to the confusion of the timing workers (for whom this is a painfully slow run). That's as good as I can do at this stage - it's all been left on the track. You can tell I'm a raw rookie as I'm moving 4 seconds in 3 runs...most of these guys are scrapping at tenths. No cones today.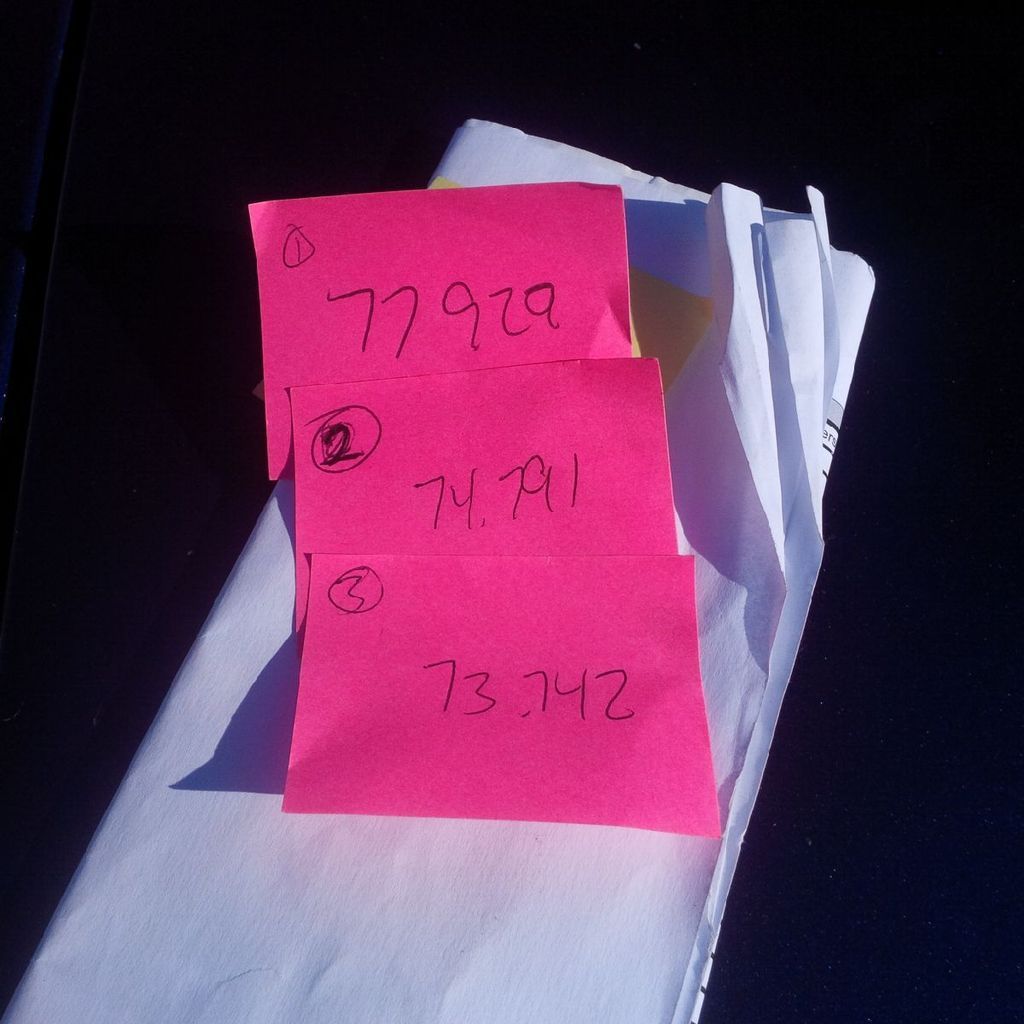 So that's one mission accomplished. I met the 75 second goal. But I'm dead last. Off I go to my marshalling station. Sitting in 88th place. Hey, I'm here - I've learned a lot and the other competitors are not telling me to leave and never return. So that's not the end of the world.
Then as I check the online scoring again, I notice (about half way through the last run group) that two cars didn't make it to the grid. They post no times and I'm now sitting in 86/88...I wasn't dead last! Hey, if your junk brakes, that's not my problem - they posted times Saturday and didn't Sunday. Woo-hoo.